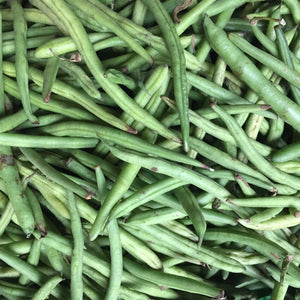 Days to Maturity: 55
Pod Color: Dark Green
Pod Shape: Round
Pod Length: 6"
Plant Height: 16-18"
Blue Lake Bush Bean is a bush bean with a rich beany taste and the consistency of a pole bean. Blue Lake 274 has dark green 5.5" pods that are straight and plump with tender white seeds. The flavor and texture of the beans are what has earned this plant its fame. Slow to become fibrous. White seed. Open Pollinated.