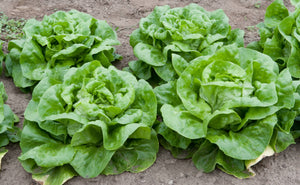 Days to Maturity: 66
Head Type: Crisphead
Plant Size: Medium
Leaf Type: Wavy
Color: Dark Green


Buttercrunch lettuce is a heat tolerant Bibb type letuce. It has quickly become one of America's favorite lettuce varieties. Lettuce is a good source of vitamin A and phytonutrients.

Grows best in full sun to partial shade.