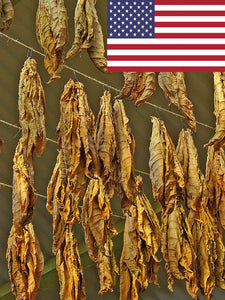 Dominican Republic Olor produces a leaf of very good quality. The plant grows to 6' with little to no suckering. The leaves are light green, sharply pointed and average 14" wide and 20" to 22" long, becoming yellow as they ripen. It reaches maturity and begins blooming in approximately 60 days. 
*  "The Dominican Republic is the leading country worldwide when it comes to tobacco cultivation. Its cigars are the most popular in the United States, one of the most tobacco-loving countries in the world. They have recently been able to overtake their direct rival, the Havana cigar, as the world's most popular tobacco
  According to the International Tobacco Growers' Association, they have already conquered 60% of the North American tobacco market. At the same time, the whole of Europe as well as most African and Asian countries, including China, are faithful clients of the Dominican tobacco market."