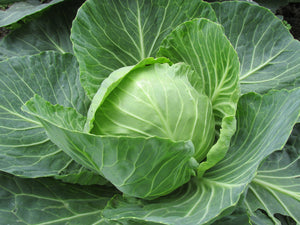 Days to Maturity: 68
Shape: Globe
Head Diameter: 6-7"
Weight: 3 Pounds
Plant Habit: Compact Short Stem

Very early. Suited for close spacing. Open Pollinated. Very spherical and dense heads, 5-7 inches in diameter and weighing 3-5 pounds. Very compact plants allowing closer spacing than other varieties. One of the earliest cabbage varieties and popular since the 1920s.